A blog series with commentary by the leaders in the Mobility Industry
By Jeana Giordano, Director Marketing Communications
Mobility leaders play an essential role in the development of their companies' future leaders. This mentor-like relationship sustains an organization's growth and longevity. Mentoring is not a new concept. According to a post from Emory University, the story of Mentor originated from Homer's Odyssey. The word mentor has evolved to mean trusted advisor, friend, teacher and wise person.
Our upcoming blog will feature Chad Sterling, CRP, GMS | Chief Executive Officer, for Altair Global.
The ReloQuest team wanted to make quality information accessible in our specialized industry, and thus we have created a series of interviews focusing on shared challenges, technology solutions, strategic goals, and future trends in Mobility. The following blogs will feature impartial advice and invaluable expertise from accomplished mobility experts. You can consider applying their sage advice and first-hand experience to navigate your career course.
Mentoring is considered a fundamental form of human development where one person invests time, energy, and personal expertise with the intent to contribute to the professional and personal growth of another person. At ReloQuest, we believe mentors have a significant motivational impact and bring value to others clever enough to recognize the merit in applying what they learn to their future goals.
Leadership and management development is a key driver in establishing an innovative corporate culture requiring accessibility to human talent equipped to meet the demands of global expansion. Employees normally do not voluntarily seek out mentors in their workplace unless there is a program available within their organization encouraging them to do so.
Many feel Boomers, and Gen Xers have important roles to play in mentoring Millennials. According to a Pew Research Center study last year, Millennials' are the leading generation in today's workforce accounting for 1 in 3 employees. Millennials are also said to prefer the give and take of mentoring, happy to offer a contribution of their skill set, which is technology, namely optimized marketing methods. Social networking being a way of life for Millennials' integrated with the routine of their days.
The traditional mentoring technique where senior employees impart knowledge to their juniors is no longer the standard. According to Janet Lenaghan, an associate professor of management and entrepreneurship at Hofstra University. "It has shifted to being viewed as a mutually beneficial relationship. It blurs the lines between who is the mentor and who is the mentee."
It is said, when given a choice to earn an income, vs. making the same amount of money while contributing to society and impacting lives–many leaders opt to make a difference. Although, many mentors report that the results are mutually beneficial. How you look at these two choices is subjective. There is no denying that mentoring requires a commitment; however, some consider it a worthwhile endeavor, even an opportunity to leave a legacy.
If a company's greatest asset is their human resources, then it's safe to determine that educating talent impacts business growth, promotes a more engaged workforce, and builds revenue. Companies that support coaching and mentoring are perceived as placing importance on the human element. This caring message translates into productive employees which in turn demonstrate loyalty to their company.
Effective leaders are capable of energizing them teams—their passion is motivational. Although different styles of leadership are expected most mentors and coaches, lead through experience and competence, not through a title, or accolades.
Mentors become more committed to their organizations and reach greater success. Statistics show mentors enjoy greater job satisfaction. Companies benefit too, as mentoring is a cost-effective way to engage your team. It seems to prove a win-win for all involved.
Our Learning through Leadership blogs will feature contributing experts each month providing their personal insight on a variety of Mobility Industry topics. We hope this will prove a motivational tool offering relevant information that will empower you to excel.
Written By: Jeana Giordano, Director of Marketing Communications for ReloQuest LLC.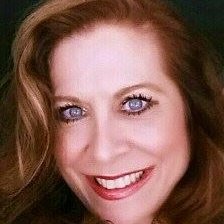 Jeana is responsible for the voice of ReloQuest LLC; she manages the global brand strategy, public relations and corporate communications for ReloQuest LLC.
Jeana is an accomplished professional with over 20 years of marketing communications experience,  including positions at the executive level. Jeana brings an advertising agency career history. Being a published writer she has developed communications utilized across diverse mediums in a variety of industries.
Prior to joining ReloQuest LLC in April of 2016, Jeana held positions as Corporate Director of Marketing for Fort Lauderdale Ventures, LLC, as Director of Events for Regal Cinema, and as Founder of Words to Riches, she has represented clients Redline Media Group for the Hard Rock Hotels, and Elite Island Resorts, as Director of Corporate Communications.
Top of Form
References:
http://www.learningservices.emory.edu/mentor_emory/mentorstory.html
http://www.govtech.com/dc/articles/Millennials-Seek-Give-and-Take-Workplace-Mentorships.html
http://www.forbes.com/sites/karlmoore/2014/09/11/the-modern-mentor-in-a-millennial-workplace/#6874b24f5c78